HELLO FROM PARIS
We invite you to discover all the secrets of Parisian chic and effortless looks with our exclusive membership program. Simply subscribe and we will do the rest.
Get ready to be pampered with our tailor-made services just for you:
AND, WHAT'S MORE?
Become a Parisian member and start enjoying all the privileges of our
membership program.
Over time, your will become a V.I.Parisian or even a V.V.I.Parisian and get more exclusive benefits from Maje and our partners …Welcome to Paris!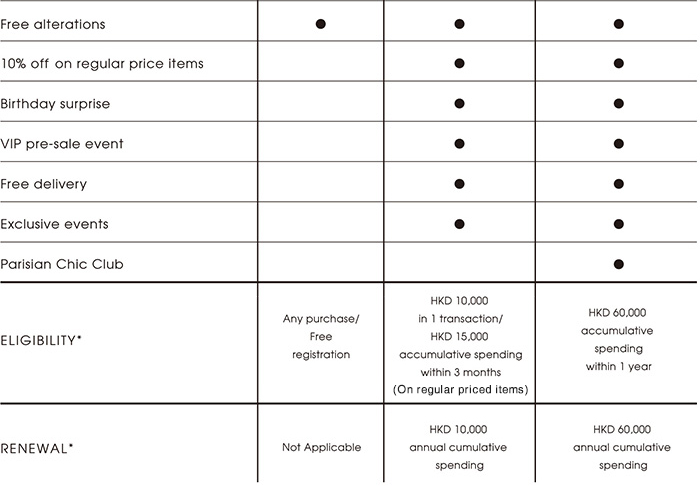 * Terms, conditions & restrictions apply.